These 5 things can boost your Facebook Ads Strategy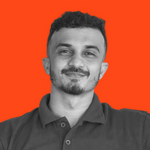 These 5 things can boost your Facebook Ads Strategy
Experimental mindset will win on paid media. Belief that you know nothing and test everything with the brand to get know which work and which doesn't. What to test: Creatives, Audiences, Detailed targeting features
Research on your users: Know your ideal customers is the key to reach the people you want to make more. To get know about them start this with your ideal customers to get a clarify about how they become your customer.
Leave targeting to Facebook: If you don't have enough data. Go with a broad audience and optimize your campaign. Without data you can't be smarter than the algorithm
Don't run retargeting without a proper offer: Yes remarketing campaign is one of the best method to make ROAS. But this not suits for everyone. So think than twice put them on a same bucket.
Don't think that your ad is everything: You should have a better landing page or converting method to make your campaign success. otherwise it will be a waste.
Dilan thanks for sharing the wonderful checklist to kickoff with Facebook ads strategy. I have a question on whether is it good to target with a broad audience and move to narrow audience or is it better to target with a narrow audience rather than targeting the broader one.