How to Increase Website Authority (Domain Rating)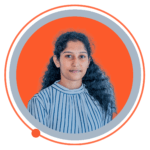 It's a detailed explanation Anuckshana, Thanks for sharing!
Let me share a few more things here, when the search engine determines the Domain Rating, several fundamentals are supported. check it out the metrics below:
1. Number of links (Referring domain)
2. Quality of backlinks
3. Relevancy of the backlinks
For any further clarifications, please raise your questions below.
You are viewing 1 out of 2 answers, click here to view all answers.