How to Increase Website Authority (Domain Rating)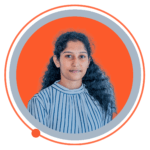 Anuckshana,
Thanks for sharing these resources on Domain Rating. They are insightful!
Having Domain Rate (DR) Scores between 40 and 50 is considered average, and Domain Rate between 50 and 60 must be considered as good.
It's a detailed explanation Anuckshana, Thanks for sharing!
Let me share a few more things here, when the search engine determines the Domain Rating, several fundamentals are supported. check it out the metrics below:
1. Number of links (Referring domain)
2. Quality of backlinks
3. Relevancy of the backlinks
For any further clarifications, please raise your questions below.