15 Most Important Resume Writing Tools!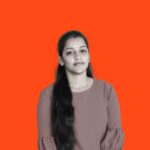 15 Most Important Resume Writing Tools!
In today's job market, resume-writing tools are essential resources. These web platforms make it simple to create resumes. They provide templates, guidance, and real-time editing assistance to help job candidates highlight their skills and experience. Individuals can use resume-writing tools to make professional resumes. Here I've mentioned the best resume-writing tools for your view.
Just try and get professional Resumes and boost your career prospects.
Creating a compelling resume is essential for securing job opportunities. The tools you mentioned above will make it easy to build an attractive resume. I never tried a resume-writing tool, so, let me try some of the tools you mentioned above! Thanks for sharing.
You are viewing 1 out of 2 answers, click here to view all answers.