15 Most Important Resume Writing Tools!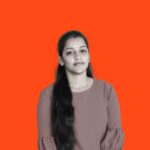 15 Most Important Resume Writing Tools!
In today's job market, resume-writing tools are essential resources. These web platforms make it simple to create resumes. They provide templates, guidance, and real-time editing assistance to help job candidates highlight their skills and experience. Individuals can use resume-writing tools to make professional resumes. Here I've mentioned the best resume-writing tools for your view.
Just try and get professional Resumes and boost your career prospects.
Creating a compelling resume is essential for securing job opportunities. The tools you mentioned above will make it easy to build an attractive resume. I never tried a resume-writing tool, so, let me try some of the tools you mentioned above! Thanks for sharing.
I've been struggling with my resume, and this list came at the perfect time. I'll definitely be checking out these tools to give my CV a boost. Thanks for sharing!