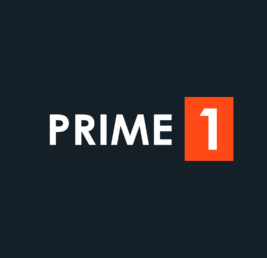 Job Detail
Offered Salary 1000

Career Level Executive

Experience 2 Years

Gender Male/Female

Industry Customer Experience

Qualifications Relavant Skills
Job Description
Do you have a passion for social media and are you a creative and strategic thinker? To join our team, we are looking for a talented and driven social media executive. As a Social Media Executive, you will be in charge of creating and implementing cutting-edge social media strategies that increase client engagement, brand recognition, and conversion rates.
The Responsibilities of a Social Media Designer are:
Develop and implement effective social media strategies across various platforms, including but not limited to Facebook, Instagram, Twitter, LinkedIn, and TikTok.
Create engaging and relevant content, including posts, images, videos, and stories, that resonate with target audiences and align with clients' brand identities.
Collaborate with the design team to develop visually appealing graphics and multimedia content for social media campaigns.
Manage and maintain social media accounts, ensuring consistent posting schedules and responding to comments, messages, and inquiries in a timely manner.
Monitor social media trends, tools, and applications to stay up-to-date with the latest developments and incorporate them into
strategies.
Implement paid social media campaigns, including setting up ad accounts, targeting specific demographics, and monitoring campaign performance.
Analyze social media metrics and provide regular performance reports, using data-driven insights to optimize strategies and achieve KPIs.
Identify and engage with influencers and brand advocates to expand the reach and impact of social media campaigns.
Collaborate with cross-functional teams to integrate social media strategies with overall marketing initiatives.
Stay informed about industry trends and competitor activities to identify new opportunities and areas for growth.
The Requirements for a Social Media Designer are:
Bachelor's degree in marketing, communications, or a related field (or equivalent experience).
Proven experience as a Social Media Executive or similar role.
Strong understanding of social media platforms, trends, and best practices.
Proficiency in using social media management tools, such as Hootsuite, Buffer, or Sprout Social.
Excellent written and verbal communication skills, with the ability to create compelling and engaging content.
Creative mindset with the ability to think outside the box and develop unique social media campaigns.
Strong analytical skills to interpret social media data and adjust strategies accordingly.
Experience with social media advertising and campaign management.
Knowledge of graphic design and video editing tools is a plus.
Ability to work effectively in a fast-paced environment and manage multiple projects simultaneously.
Strong attention to detail and organizational skills.
Preference:
Gender: Male/ Female
Required Language: English
Experience: Minimum 2+ Years Experience Required + Past work samples
Required skills
Other jobs you may like
Northern Province, 146B Goodshed Rd, Vavuniya, 43000