Why Is Empathy Important In The Workplace?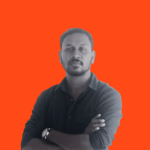 Why Is Empathy Important In The Workplace?
Empathy is a quality that many people possess, but not everyone fully understands. At its core, empathy is the ability to put yourself in someone else's shoes and understand how they are feeling. It's about being able to see things from their perspective and respond accordingly. In the context of the workplace, empathy is an important trait that employers should look for in their employees.
I am expecting your feedback and suggestions.
In my opinion, Empathy is important in the workplace because it fosters understanding, collaboration, and a positive work environment. It helps build stronger relationships, boosts employee morale, and enhances teamwork, leading to increased productivity and overall job satisfaction.
You are viewing 1 out of 2 answers, click here to view all answers.