What leadership approach do you think is best? – Ego System Vs Eco System
What leadership approach do you think is best? – Ego System Vs Eco System
What leadership approach do you think is best?
I believe in collaborative leadership where collective intelligence plays a vital role in solving complex problems and driving innovation.
Collaborative leadership involves a shift from "it's about me" to "it's about us". where all of us together can be smarter, more creative, and more competent than any of us alone.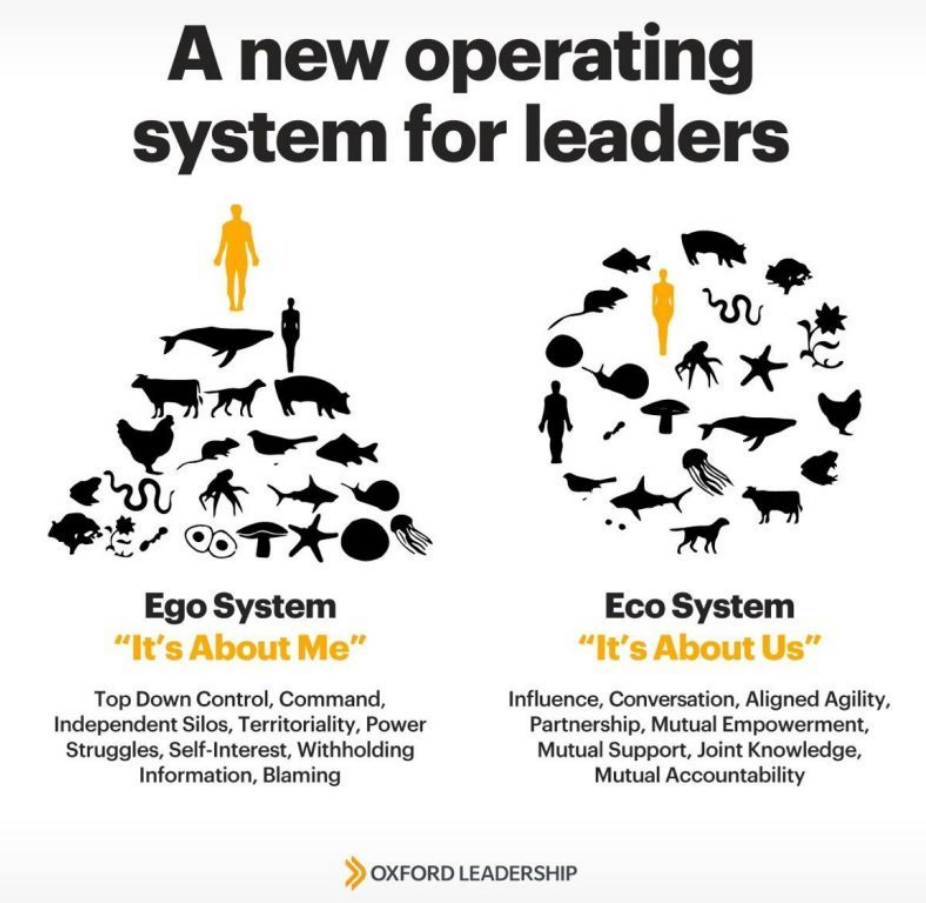 Are you operating in an ego-system or collaborative ecosystem? Only one of them enables you to truly thrive as a leader. – Brain Bacon
Comment your preferred system below (Ego / Eco)