What is SEO Audit?
An SEO audit is a complete evaluation of your website's SEO performance. It identifies areas where your website can be improved to rank higher in search engine results pages (SERPs) and attract more organic traffic. The main parts of an SEO audit include:
Make sure your site is correctly crawled and indexed by Google.
Checking your website for common On-page SEO issues.
Analyzing your website's off-page SEO for potential issues.
Verifying that your website is easy to use and navigate for both mobile and desktop users.
Keyword-optimizing your content.
Identifying and removing any duplicate or thin content from your website.
Setting up and maintaining comprehensive reporting to track your website's performance.
By regularly checking your website's SEO audit, you can identify and fix any issues that may be holding you back from ranking higher in search results.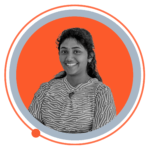 Ajenthani, Thanks for usable information and this information's are help for focusing on correct listing, resolving on-page issues, and optimizing for an enhanced user experience to boost website's performance.
You are viewing 1 out of 4 answers, click here to view all answers.