What Is Schema Markup and Why It's Important for SEO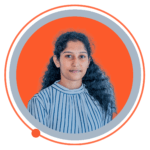 What Is Schema Markup and Why It's Important for SEO
Schema markup is a type of structured data that gives search engines more details about the webpage's content. This can include details such as the page's title, author, phone number, map and description.
Implementing schema markup on a website can help search engines better understand your website content and potentially improve your visibility in search results. Additionally, schema markup can help your content stand out in search results by displaying rich snippets, which are enhanced search listings that can include images, ratings, and other relevant information.
To implement schema markup on the website, you'll need to identify the appropriate schema types for your content and add the relevant markup to your HTML.
There are several tools below available to help to do a Schema markup process:
Google's Structured Data Markup Helper
Schema.org's Schema Markup Generator
RDFa (Resource Description Frame Attributes)
Overall, schema markup is an important component of technical SEO that can help improve your website's visibility and user experience.
If you want to get more details visit here: https://www.searchenginejournal.com/technical-seo/schema/
Detailed post! Yes, Schema Markup is essential since it improves the appearance of your website in search results. Thanks to its extra components such as videos and photos are presented as rich snippets in the SERPs. Users see the information they require and are more drawn to click on such results.