What is Duet Al for workplace?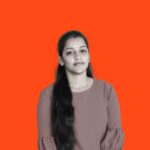 What is Duet Al for workplace?
Google l/O 2023 event announced Duet Al for work place builds latest innovations in generative Al features into the complete productivity platform provided by the brand. With duet Al Google is offering team members can collaborate their colleagues  through Google Docs, Sheets, Slides, Gmail, and Meet and is packed with various exciting features. Duet Al focus to take the workspace experience to next level.
The Duet AI for Google Workspace Features
Help me Write :- In Google Docs and Gmail based on the prompts responses are available. Additionally, it can help you polish your current writing or sharpen your grammar.
Create images and Presentations :- You can modify your existing presentations with text, charts, and photos using Duet AI within the Google Slides app.
Help me Organize :- Data could be automatically categorized and unique strategies can be generated for the business using Duet AI for Workspace.
Improving meeting outcomes :- This feature help to make meetings more effective. In the meeting user can get capture real-time notes, video snippets, and action items.
Duet Al for workplace chat :- Teams who want to work privately will find messaging to be easier with Duet AI for Workspace Chat.
Lastly, the addition of Duet AI to Google Workspace Chat's office chat functionality is expected to improve private team communication and improve the ease and safety of messaging for organizations.
Thanks Keerthika for the crystal and clear points on the update
You are viewing 1 out of 1 answers, click here to view all answers.