What is Automated and Personalized Email Marketing?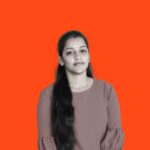 What is Automated and Personalized Email Marketing?
Automated email marketing refers to sending emails to consumers regularly. It depends on programmed triggers or timing schedules. These personalized emails are beneficial ways to gain consumer attention and establish a more engaged customer base. These are the aspects of personalized email.
Workflow: Automated emails involve creating workflows that will dictate the timing and content of emails.
Triggers: With trigger we can determine when an automated email should be sent.
Subscriber data: It helps to personalize subscriber information via automated email.
Businesses or individuals use Email marketing automation for various emails, including:
Welcome emails
Shopping cart abandonment emails
Review or feedback requesting emails
Product or service recommendation emails
Newsletter emails
By using Automated and personalized emails, businesses can deliver more relevant and timely emails, build stronger connections with their audience, and raise the possibility of getting targeted results such as outcomes and customer loyalty.