What are the user intent keywords and how to do the keyword research?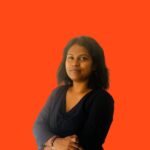 What are the user intent keywords and how to do the keyword research?
Good keyword research is the foundation of any website that gets traffic and makes money. The content you publish should always begin with the goal of ranking in search. Good keyword research is applicable to PPC advertising as well.
Search is an extension of the human mind. There are types of keywords based on what people use to find what they are looking for online.
Informational: Looking for answers to specific questions, 'how to' contents, or general questions.
Navigational: Specific search to find unique pages or website
Commercial: Searches that help people learn about brands or services.
Example: Lenovo ThinkPad user review
Transactional: Keyword phrases people make with the intention of making a purchase or do something specific.
Example: Best place to buy a laptop
According to Ubersuggest, 89% of keywords get only 10 monthly searches or fewer. Also, Atrex indicates that only 0.16% of the most popular keywords are responsible for 60% of all searches. It tells you that it is needed to be selected carefully, for keywords to be shown up in audience searches.
It is difficult to rank in Google Search even though you fully optimize your site and it takes time even with the right keywords.
Keyword Research
If you are using broad keywords or obscure phrases that no one is searching for it will badly affect the results. So, it is better to use keyword research tools like SEMrush, Ubersuggest, or Ahrefs to analyze the keywords in terms of volume, competition, cost per click, and keyword difficulty.
If you are on a tighter budget for PPC optimization a low competition low cost per click option can be utilized or you can do an A/B test to see what kind of results you are getting for Google paid ad campaign.
Choosing the best keywords
It is better to keep a spreadsheet throughout the process and record every single piece of data to utilize later on.
For example, if your website is commercial, use keywords that have commercial intent such as 'buy a cheap laptop' or etc.
If you want your website to be more informational, you can optimize blogging and use keywords that offer advice and education that answer people's questions.
Find keywords that offer you high search volume, low difficulty, and minimal competition. Low-competition keywords gradually improve search visibility, traffic and eventually build authority.
You can use keyword idea variables to expand your search using the search result page itself such as related search, suggestions, questions, propositions, and comparisons.
Then you can narrow down the results by eliminating the obvious ones that you don't have to use. Google Trends can be used to verify if the keywords have search volume as the information covers the global scale.
Here are the steps that have to be taken over to conduct  keyword research to create content in brief
Identify your target audience and their search intent.
Brainstorm a list of topics and terms related to your content.
Use keyword research tools like Google Keyword Planner, SEMrush, or Ahrefs to explore search volumes, competition, and related keywords.
Prioritize keywords that have a good balance of search volume and low competition.
Consider long-tail keywords that are more specific and have a higher chance of ranking well.
Analyze your competitors' keywords to identify gaps or opportunities.
Create content that incorporates the selected keywords strategically.