What are the easiest ways to create blog traffic other than using paid ads?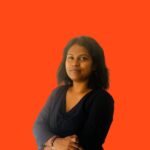 What are the easiest ways to create blog traffic other than using paid ads?
Search engines are mostly used by people to ask inquiries and find answers. 8.1% of all Google searches, according to Ubersuggest, are questions.
Therefore, we may search for and record any queries that users have for a specific topic. The top 3-5 articles that appear when we search for them on Google can then be used as a guide for how to organize the content of our own articles. Aside from employing sponsored advertisements, how can we market them to attract the most visitors?
It involves creating and posting articles on another person's website. It raises brand awareness and directs referral traffic to your website. The proprietor of the website can acquire insight into your readership. How can we locate a site that allows guest posting?
Google searches itself. For instance, enter "keyword" accept guest posts' into Google search to see the possibilities of websites that might be offered.

Using tools like 'Open Site Explorer' and looking at their blog entries, you can learn about the backlinks of the competitors. For instance, type 'your competitor's domain' – 'your website domain "guest post"
Finding a website that allows guest posting will also be aided by social media searches. Try searching for guest posts on Twitter.
In the network of guest bloggers known as MyBlogGuest, you can hunt for blogs that accept guest posts or let others know that you're looking to write guest posts on a certain subject.
Online forums like Quora, Growth Hackers, Product Hunt or Reddit

Getting traffic from social media sites like Pinterest