Update to Google Featured Snippet – Blue Highlighted Text
Update to Google Featured Snippet – Blue Highlighted Text
Google has rolled out a new blue highlighted feature to the featured snippets in the Google search results. This exclusive feature highlights the important text for answering your query, directly in the featured result. Moreover to make it more differentiated, the font size of blue highlighted text is larger than the featured snippets without blue text.
I have tried this and here is the snapshot of the result,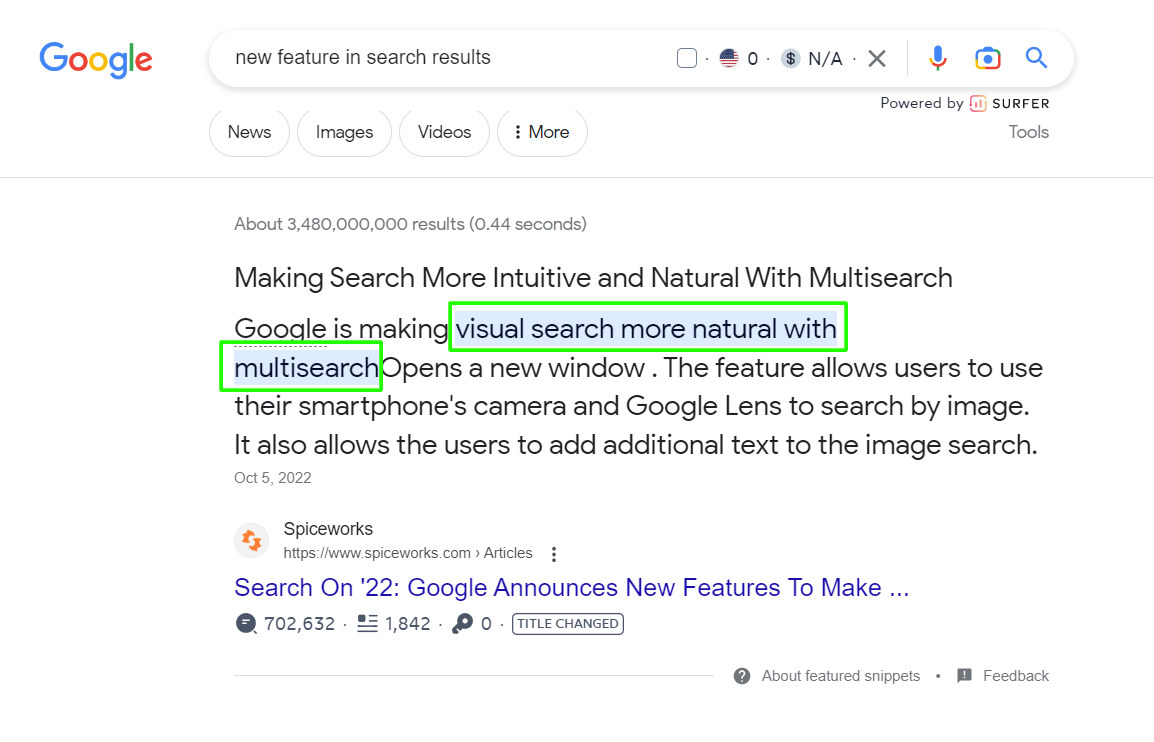 Early last September 2022, Google tested this new feature with both yellow and blue highlighted text but with this new feature, the yellow text vanished.
This feature helps to save you time by quickly providing an answer to your query without having to visit a website or read an article. Google always focus on providing better search results to users to make their user experience easier.
Try this new feature and comment below whether these blue highlighted text will reduce the click-through rate or will they increase the click-through rate. Let me know your thoughts in the comment box.