Top 7 Free Data Visualization tools
Top 7 Free Data Visualization tools
In today's competitive world data visualization is a vital part of business intelligence and advanced analytics.  With data visualization, information is represented in graphical form, as a pie chart, graph, or another type of visual presentation. There are plenty of Data Visualization tools which helps business owners to make data driven decisions. There are wide range of paid tools but there are also plenty of free tools. Here I have handpicked some best free data visualization tools,
Vizdium: Free Data visualization tool to streamline the analysis of simple data from analyzing to mapping out results
Looker Studio: Formerly known as Google Data Studio, its a browser based analytics plus visualization platforms
Microsoft Power BI: It has both free and paid features. The free version enable users to connect with 70+ data sources and create impressive reports and dashboards.
Databox: Its an advanced business analytics platform with 70+ integration where you can integrate from Google Sheet to Facebook.
Infogram: Its a user friendly tool to create infographics and charts which helps to create data driven stories in a compelling manner.
Tableau Public: Tableau Public is the free version of Tableau, a renowned data visualization tool. With Tableau Public, you can create interactive and shareable visualizations.
Datawrapper: Its a data visualization tool designed to extract data from news stories.
Although for advance visualization I highly recommend to go with premium versions to get advance insights.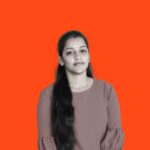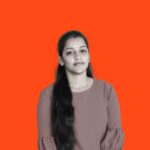 Hi Verginiya! Your post effectively communicates the data visualization and free data visualization tools. Thanks for sharing. I want to share some points about Infogram that are used to Create engaging infographics and reports in minutes. Infogram offers a simple drag-and-drop interface and a large selection of flexible templates and themes. It helps to easily import data from various sources,such as Excel spreadsheets, and Google Sheets. It provides visualization options, including charts (example:-bar, pie, line), maps, infographics, reports, dashboards, and social media visuals. We can use this tool to export projects in various formats like PNG, PDF, GIF, and HTML. It is a valuable tool for individuals and organizations.
You are viewing 1 out of 3 answers, click here to view all answers.