Top 19 Content Marketing Ideas for Small Businesses
Top 19 Content Marketing Ideas for Small Businesses
Are you looking for fresh content marketing ideas to get people to interact with your content?
The following infographics will be helpful. The SEMRush team has compiled a list of 19 ideas to assist you in improving your digital marketing efforts, including content ideas, analytical suggestions, brand awareness notes, and more.
Learn more about these 19 SEMrush tips here.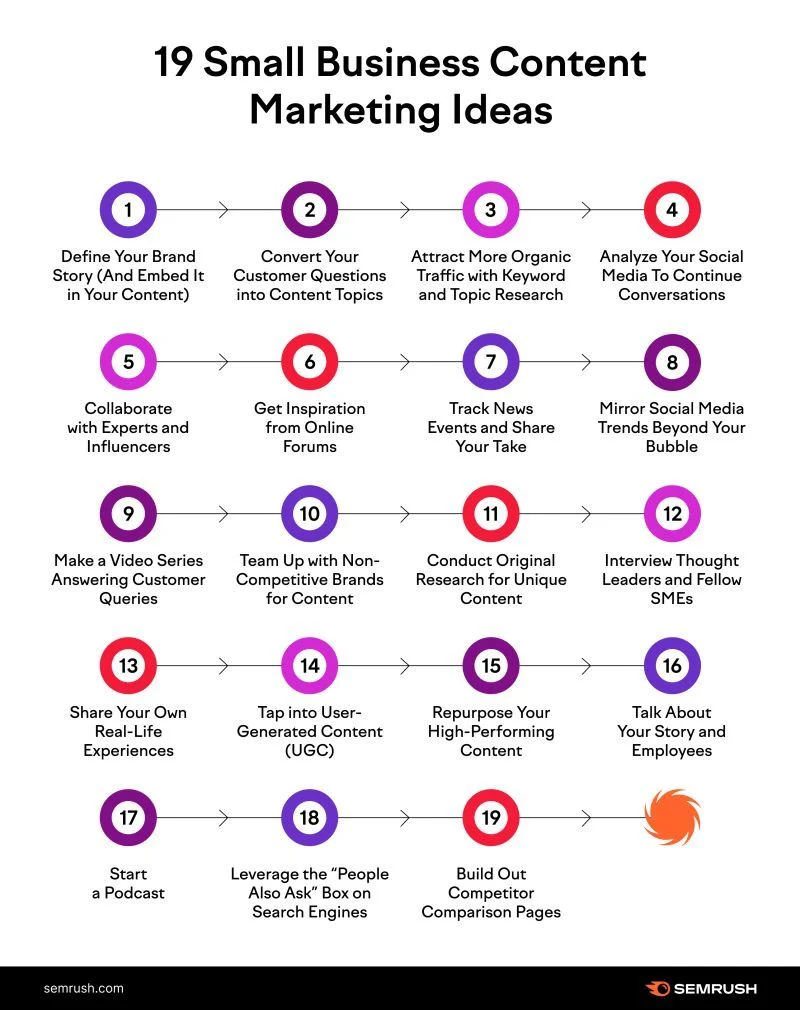 Thanks for sharing these ideas. It's essential for small businesses looking to establish their online presence and engage with their target audience effectively.
You are viewing 1 out of 1 answers, click here to view all answers.