Top 15 Business Intelligence (BI) Tools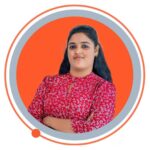 Top 15 Business Intelligence (BI) Tools
Business Intelligence (BI) is a technology-driven process software that ingests business data and presents actionable information in user-friendly views such as reports, dashboards, charts and graphs. BI tools are utilized to enhance everything from strategy to execution by companies. BI tools especially give competitive edge businesses in various forms.
Here I'm sharing some popular Business Intelligence tools :
Tableau: Data visualization and analytics tool.
Power BI: Robust tool developed by Microsoft.
QlikView: Data discovery and  analytics software.
Looker: Data exploration and visualization.
MicroStrategy: Business analytics and mobility.
Domo: Cloud-based BI tool.
Sisense: Data analytics and reporting.
Cognos: IBM's BI software.
Spotfire: Data analytics and visualization.
Yellowfin: Reporting and analytics.
SAP BusinessObjects: Reporting and analytics solutions.
Zoho Analytics: Self-service BI platform.
GoodData: Cloud-based analytics tool.
Pentaho: Open-source BI.
Klipfolio: Dashboard and reporting tool.
BI tools allow businesses to choose the best fits to their specific needs and become indispensable in various platforms. In today's data-driven world, BI and its tools are essential in the ever evolving business age.