Top 10 cool AI gadgets In 2023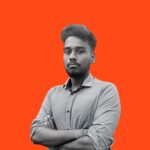 Top 10 cool AI gadgets In 2023
In a world dominated by Artificial Intelligence, it only makes sense to have AI-driven gadgets. As AI continues to expand, our day-to-day lives can greatly benefit from incorporating AI technology into the gadgets we use. This article presents a compilation of the top 10 AI gadgets that can enhance and simplify our lives.
Ambi Climate AI Air Conditioner
The 2nd Edition Ambi Climate AI Air Conditioner offers a smart solution for regulating the climate in your home. By considering six variables, including temperature, humidity, weather, and sunlight, this innovative technology ensures that your house always maintains an ideal environment.
Duo Home AI Computer
Introducing the Duo Home AI Computer, an elegant addition to your living space. At first glance, it appears to be a modern 27-inch mirror, but with a single touch, it transforms into a powerful supercomputer.
Google Nest Thermostat
With Energy Star certification, the Google Nest Thermostat is a smart solution for conserving energy while keeping you comfortable. Although it can operate without a C wire in most cases, certain situations, such as zone-controlled systems or heat pumps that provide only warmth, may require one.
Tapia AI Robot Companion
The Tapia AI Robot Companion combines companionship and assistance in one adorable package. With its charming design and expressive eyes, this robot can recognize human sounds and gestures to better understand and meet your needs.
Withings ScanWatch
The Withings ScanWatch utilizes ECG technology to quickly determine your heart rhythm and provides instant oxygen saturation level readings (SpO2). It continuously monitors your heart rate during exercise to optimize your training and tracks your heart activity throughout the day and night, promoting better overall health.
Orbi Mesh WiFi Router System
For a reliable and fast wireless connection in your home, look no further than the Orbi Mesh WiFi Router System. This system ensures high-speed internet access, allowing lag-free streaming of games, music, and videos.
Square Off Grand Kingdom Set Smart AI Chessboard: The Future of Chess
Experience one of the most awe-inspiring and cutting-edge games with the Square Off Grand Kingdom Set Smart AI Chessboard. Thanks to sensors, robotics, and artificial intelligence, the pieces on this wooden chessboard move autonomously in response to players. Challenge millions of gamers worldwide or play with friends using this revolutionary chessboard.
Vi — The First True AI Personal Trainer
Vi was created with the belief that a great trainer can make workouts ten times more inspiring and effective. As the world's first authentic AI personal trainer, Vi learns more about you with each session, providing a tailored fitness experience.
Chris Digital AI Co-Driver
Never drive alone again with Chris as your virtual AI co-driver. This smart device instantly connects to your smartphone and securely attaches to your dashboard. With Chris by your side, you can handle messages, answer calls, control music playback, and even receive directions, all while driving.
Amazon Smart Plug
Designed to work seamlessly with the Alexa virtual assistant, the Amazon Smart Plug offers easy setup. Simply plug it into a power outlet, and Alexa will detect it. Once connected, you can use your smart assistant to effortlessly control the lighting and appliances in your home, turning them on and off with voice commands.