Tips To Manage Work Stress And Burnout.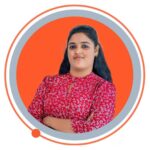 Tips To Manage Work Stress And Burnout.
Work stress and burnout are detrimental to both employees and organizations. It's crucial to prioritize mental health, promote a balanced lifestyle, and foster a supportive work environment. Are you weighed down by work stress? Here are some tips to help you manage them effectively: 
Make Self-Care a priority:- Make time for exercise, meditation and a healthy diet
Set Boundaries:- Make clear boundaries between work and personal life to escape from overstepping.
Time Management:- Effective time management maximizes productivity and balances work-life commitments.
Learn to Say No: Develop the skill to decline tasks when necessary for your well-being.
Seeking Support: Turn to colleagues, family and friends when you need emotional or practical support.
Delegate: Distribute workload and enhance efficiency within your team.
Remember, managing work stress is crucial for our well-being. Share your strategies and stories here to support one another in this forum. As a team, we can manage work stress.
Managing work stress is crucial for both personal well-being and professional success. It's essential reading for anyone looking to maintain a healthy work-life balance. Thanks for sharing.