Tips for Increasing TikTok Views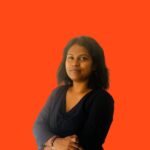 Tips for Increasing TikTok Views
Though most people still don't have a good impression of TikTok, it is a powerful tool that can be used to increase brand awareness and reach.
How is TikTok considered a view?
It counts as a view from the moment your video starts to play. But If you play it 20 times, it doesn't count as 20 views. Because it doesn't count as a view from your account.
To get more views,
It is mandatory to be featured on the 'for you' page to get more views on Tiktok. A for you page' is usually filled with content based on the user's interests. To be featured on that page, you don't need to have many followers or be an established creator.
So, You can optimize the content for the algorithm by doing
In your captions, use pertinent hashtags or keywords.
Be reliable.
Try out new TikTok tools and features.
Use popular audio (judiciously; don't rely on it!)
Post during the best times.
Produce unique content.
Withal, you can follow the following to get more views:
Engage with users.
Use trending sounds and effects.
Add keywords to your captions.
Use other platforms, like Instagram, to promote the content.