Tips for improve your social media pages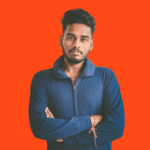 Tips for improve your social media pages
There are so many social websites on the Internet. Social media sites are very useful to your business. I have some tips for Improving your social media pages.
Facebook pages tips:-
Optimize your Facebook Page. Incorporate your primary keyword in the page title, vanity URL, About section, and description
Add your business address to your profile. To improve the likelihood of all your shops or offices appearing in local search results, create a separate location page for your physical locations.
Include relevant keywords in your posts. Be sure to incorporate the most relevant keyword into every post and photo caption, using language that sounds natural. Additionally, including alt text is crucial. Utilizing specific and descriptive Facebook alt text for your images is an effective method to ensure that the platform comprehends the content of your post.
Looking to boost your Twitter presence and attract more followers? Consider these Twitter page tips:-
Optimize your Twitter profile by including your main keyword in your Twitter name, handle, and bio.
Use relevant keywords and hashtags in your tweets. Since character count is limited on Twitter, make sure to use keywords wisely and incorporate them naturally into your tweets.
Add alt text to images in your tweets to make them more accessible and to help Twitter understand the content of your posts. Make sure to include relevant keywords in the alt text if applicable.
To optimize your Pinterest account for search engines, follow these tips:-
Use your main keyword in your username and About section to let Pinterest know what your account is about.
Create boards based on your primary keywords. Name and create your boards based on your main keywords to align them effectively with your content.
Use long-tail keywords in your Pin titles. Build Pins around specific, descriptive phrases like "How to build a DIY bookcase" instead of vague keywords like "DIY Bookcase."
Include keywords in your Pin description. Write the description to sound informative, rather than just a list of keywords. Incorporate pertinent keywords into your Pins in a manner that sounds organic to the Pin title.
Optimize the use of high-quality images to leverage visual search. Pinterest Lens provides users with the capability to search by utilizing their camera instead of typing in a search query. Use high-quality, relevant images to increase your chances of appearing in visual search results.
Improve your Instagram page with these tips:-
Optimize your profile using relevant keywords in your name, handle, and bio. If applicable, include your location to increase visibility in local searches.
Incorporate relevant keywords and hashtags in your captions. Avoid hiding hashtags in the comments since this is no longer an effective strategy.
Make use of alt-text. Besides improving accessibility, it also helps Instagram understand what your content is about and display it in relevant searches.
Use subtitles in your videos. This not only enhances accessibility but also adds your target keywords onscreen.
Tag your location. This can help your content appear on Instagram Maps, which functions as a local business search engine.
Thanks for sharing the very important tip. Here are some additional tips that you may find helpful.
01. Use hashtags: Hashtags are a great way to get your content seen by more people. When you use relevant hashtags, your posts will show up in search results for those hashtags.
02. Run contests and giveaways : Contests and giveaways are a great way to generate excitement and engagement around your brand. They can also help you to attract new followers.
03. Partner with influencers: Partnering with influencers is a great way to reach a new audience. When you partner with an influencer, they will promote your brand to their followers.
04. Use social media ads: Social media ads can be a great way to reach a wider audience and promote your products or services. However, it's important to use social media ads wisely. Make sure that your ads are targeted to your ideal audience and that they are relevant to your brand.
By following these tips, you can improve your personal social media pages and reach a wider audience.