The Nine Best Apps for Content Creation in 2023
The Nine Best Apps for Content Creation in 2023
Do you know? The Nine Best Apps for Content Creation in 2023

As a content writer, it's important to have the right tools at your disposal to help you create high-quality, engaging content.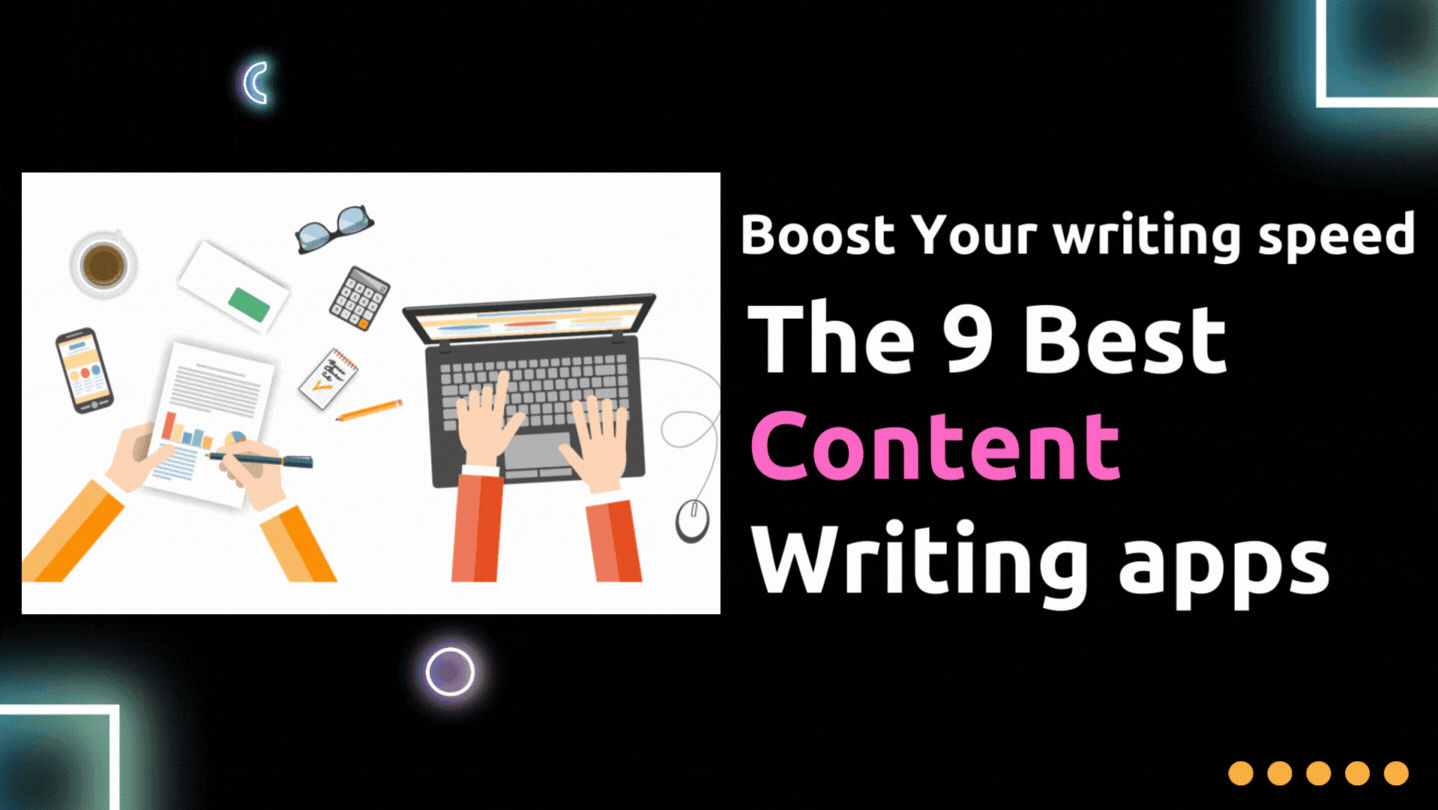 In 2023, there will be many great content writing apps available to choose from, but these are some of the best.
I will share  09 Content writing app for one by one.
01.Grammarly: This popular grammar-checking app uses artificial intelligence to identify and correct errors in your writing. It also offers suggestions for improving sentence structure and word choice.
02.Hemingway: This app helps you make your writing more clear and concise by highlighting complex sentences and suggesting ways to simplify them. It also has a feature that shows the reading level of your writing, making it easy to adjust for your audience.
03.ProWritingAid: This app offers a range of tools to help improve your writing, including a grammar checker, a style editor, and a plagiarism checker. It also has a thesaurus and a unique "overused words" feature that helps you avoid repetitive language.
04.CoSchedule Headline Analyzer: Creating a compelling headline is key to grabbing your audience's attention and getting them to read your content. This app analyzes your headline and gives it a score based on its length, word choice, and overall readability.
05.MindMeister: This mind-mapping app is great for brainstorming and organizing your thoughts before you start writing. It allows you to create visual diagrams to help you plan out your content and see connections between ideas.
06.Dragon Dictation: If you prefer to speak your ideas rather than type them, Dragon Dictation is a great app to try. It uses voice recognition technology to transcribe your words into text, making it easy to create content quickly and efficiently.
07.Scrivener: This app is a favorite among novelists and long-form content writers. It offers a range of features for organizing and structuring your writing, including the ability to create different scenes or chapters and a "corkboard" view for organizing your ideas.
08.FocusWriter: If you need to block out distractions and focus on your writing, FocusWriter is a great app to try. It has a full-screen, minimalist interface that helps you stay focused, and it also has features like a timer and a word count goal to help you stay on track.
09.Evernote: This popular note-taking app is great for capturing ideas, organizing research, and writing content on the go. It syncs across all your devices and offers a range of features for organizing and sharing your notes.
Overall, these content writing apps can be valuable tools for improving your writing and making the process more efficient and enjoyable. Try them out to see which ones work best for you and your writing style.
If you have any additional insights, please share them in the comments.