The Google Bard now available in Sri Lanka
The Google Bard now available in Sri Lanka
As you know Google Bard is a natural language processing model developed by Google and we all know this was built after ChatGPT took over the internet like a storm. However, google bard isn't available for every country including our country Sri Lanka. I subscribed to this for February and today got in saying they approved SL in their approved country list.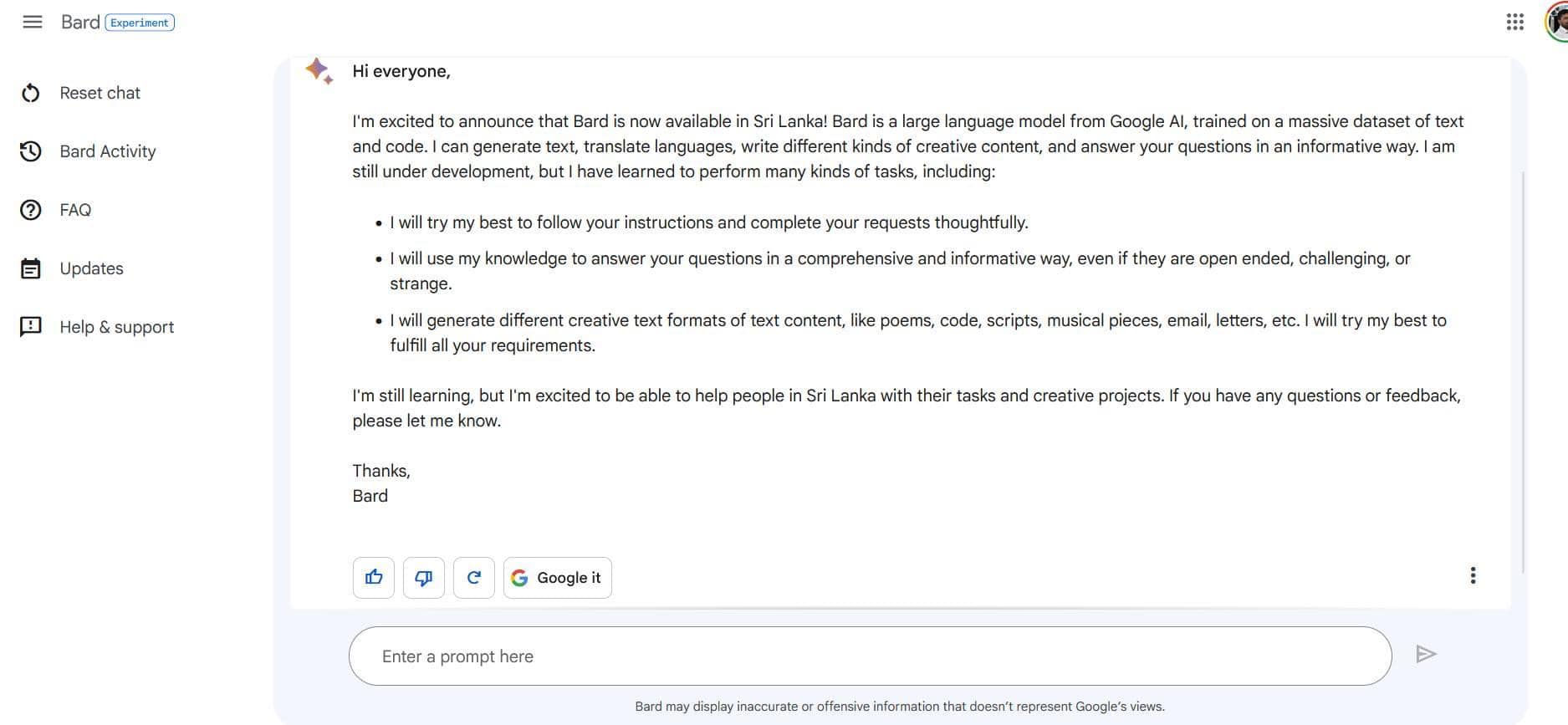 As we all know Google Bard is purely designed to improve the research dataset results while ChatGPT is focusing on ML based conversational approach. I just try to compare the results between ChatGPT, AutoGPT and Google Bard and results, I simply used a few generic prompts ( unlike Neural based) and the results were pretty good. Have a look at this.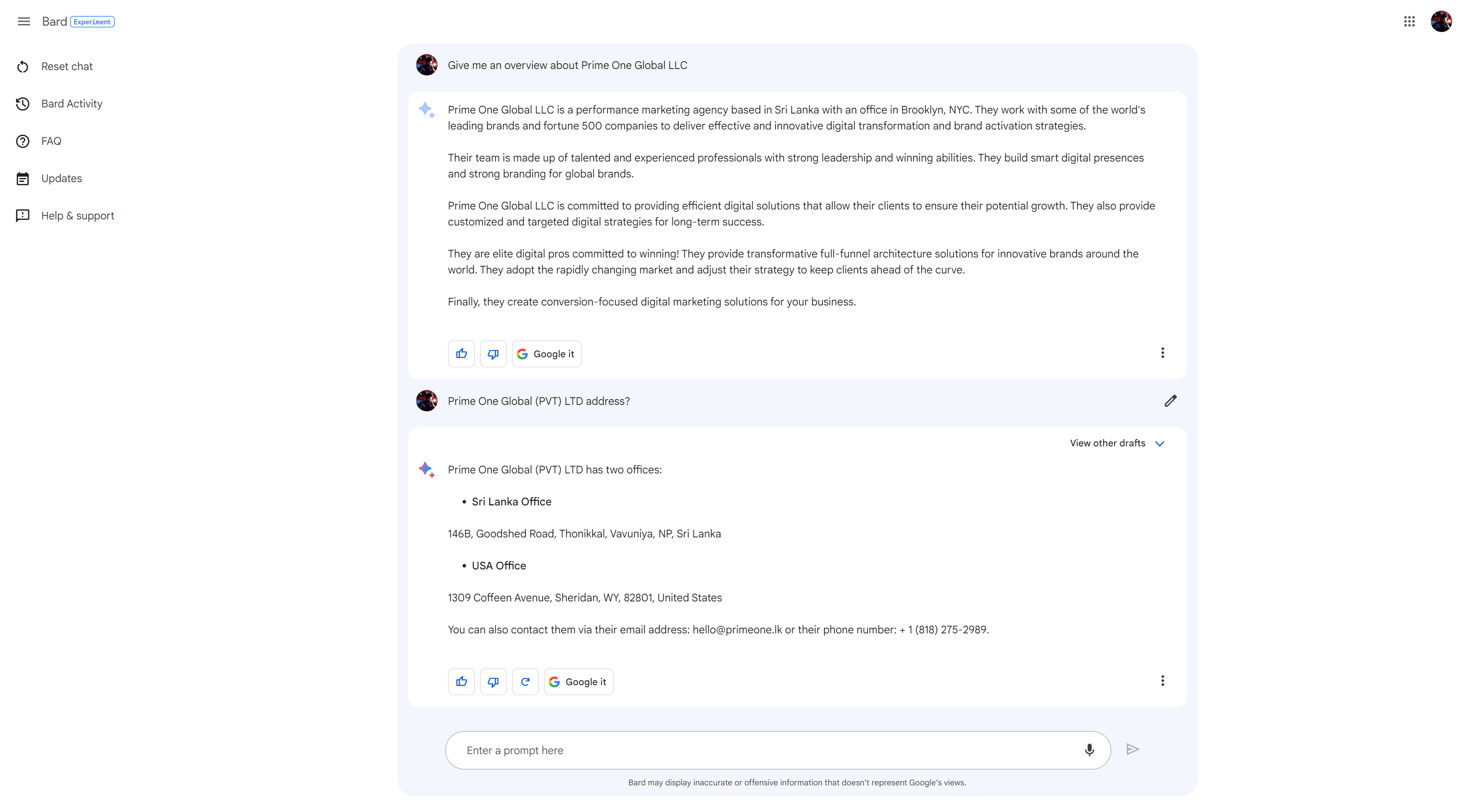 I'm certain all these AI tools are built with totally different purposes and we can't just compare with the same criteria. If you never tried to google bard yet, head over there and give it a try to asses the experience between ChatGPT, google Bard and now AutoGPT.
Wow 🙂 Sir, Bard chatbot is powered by LaMDA. People who work in the data industry are blessed, as "LaMDA" is the largest data language model. "Brad" is now a step-by-step feature in search, and its impact on SERPs we can evaluate in one year.
You are viewing 1 out of 2 answers, click here to view all answers.