The 7 Benefits of Google Ads.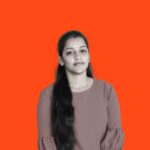 The 7 Benefits of Google Ads.
Google Ads, previously referred to as Google AdWords is an internet advertising platform created by Google. It permits advertisers to showcase forms of advertisements, including text ads, image ads, video ads and more. These ads are utilized for promoting their products or services, on Googles search engine and its network, for advertising. There are the 7 benefits I've mentioned here:
Immediate Visibility: Google search results show your adverts at the top, rapidly generating traffic and leads.
Highly Targeted: Precise audience targeting by location, demographics, keywords, and user behavior ensures you reach the right people.
Pay-Per-Click (PPC): You only pay when someone clicks your ad, eliminating wasted spending.
Budget Control: Set daily or monthly spending limits and adjust them on the fly.
Measurable Results: Detailed analytics and conversion tracking provide data-driven insights.
Remarketing: Re-engage past website visitors, boosting brand recall and conversions.
Flexible Ad Formats: Choose from text, display, video, and shopping ads to suit your goals.
Google Ads is a versatile, cost-effective solution for businesses of all sizes.
On the other hand, I'd like to highlight one key benefit of Google Ads: Consistent exposure. Through Google Ads, you can increase brand recognition and trust. When users repeatedly see your ads at the top of search results, it establishes your brand as a reliable authority in your industry.
You are viewing 1 out of 1 answers, click here to view all answers.