Strengthen a Landing Page with These 5 Key Elements.
Strengthen a Landing Page with These 5 Key Elements.
When visitors browse to a website for the first time they'll immediately notice the landing page. To impress the users and lead them to purchase the service that the website provides, the landing page must be more attractive and comprehensive. Including these 5 key elements in a website could increase website traffic and boost the lead conversion ratio.
What are the 5 essential elements of the landing page?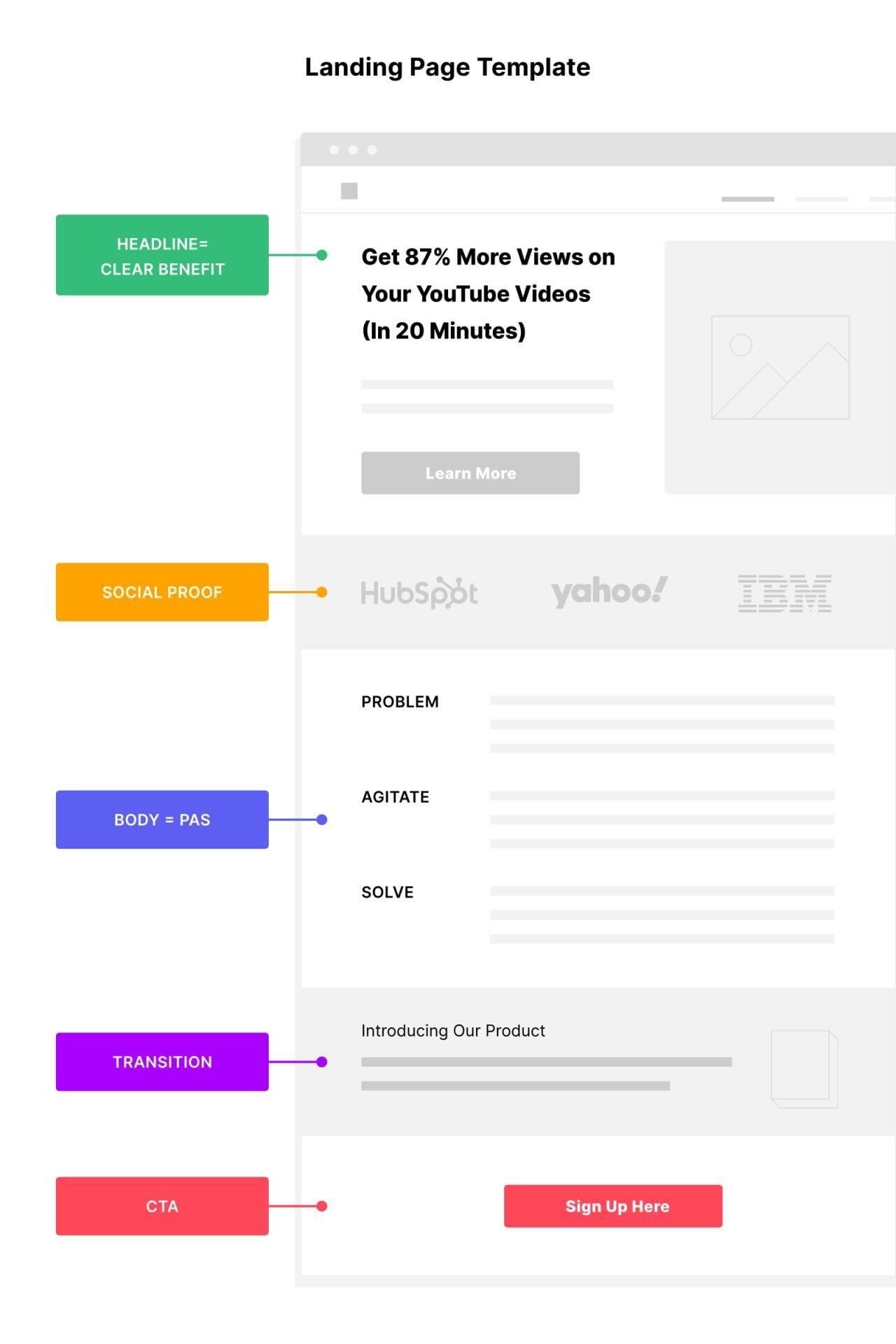 #1 The Main Headline.
Headlines could be immediately noticeable at the first glance of the visitors. So the headlines should be attractive and clearly mention the services and benefits. Headlines might have benefits and details about how the website's services function.
#2 Social Proofs.
Social proof means quotes from customers, case studies, logos of customer companies, interview clips or testimonials that have been mentioned on the landing page. This because to prove how best is the service and how affordable for the customers. Providing the details about customer feedback or collaborations can elevate the chance to users buys the service.
#3 Informative Body.
The body of the landing page can mention how the services could solve the problems that are being faced in the real world. Mentioning those details with the right wording can increase the chance to sell the service. Some landing page templates allows users to create attractive body portion with the necessary information.
#4 The Foremost Image and Transition.
The visual elements of a website will show the users how elegant the products or services are. These transitions should be related to the services and politely describe the uses of the service. For example, if the website is promoting an app service then the key image should be like the interface of the app running on a modern device.
#5 Converting Call-To-Action.
Providing a call to action statement will trigger the users to do the requested action. This should be a buy now, subscribe, or signup tag. Call-to-action (CTA) tags should redirect users towards another page on the website. Best landing pages definitely have a call-to-action statement in order to hype their visitors and motivate them to do something.
Adding these key components can improve the traffic to the website. Other than those elements copywriting techniques, Images, unique selling propositions, and animations will also improve the website's visibility duration. Apart from layout and diagrams, information should be more important when it comes to attracting users and audiences and converting them into customers. Build your website by adding these tactics.
Good One! Agree, with these important 5 elements, we should also focus on giving valuable information on our landing pages that are helpful for our target audience.
You are viewing 1 out of 3 answers, click here to view all answers.