Stages of self-leadership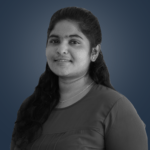 Stages of self-leadership
Self-leadership is the capacity to control and manage how one thinks and behaves in order to achieve goals and build an enjoyable life. It can help by bringing about positive changes in your life and career and may present new options and opportunities.
4 stages of self-leadership
self-discovery
self-acceptance
self-management
self-growth
self-discovery
Self-discovery is about exploring and understanding the self, others, and the rest of the universe. It awakens leadership by developing the right understanding of everything and everyone.
self-acceptance
Self-acceptance is an important part of leadership because it enables leaders to be more confident, authentic, and successful. Leaders who are self-accepting are more likely to take risks and be creative.
self-management
Self-management refers to assessing and navigating difficult situations without losing focus or composure. Leaders with this skill are steadfast when things are tough, providing enthusiasm and optimism when needed most.
self-growth
Self-development, usually referred to as "personal growth," is the process of learning new skills, activities, attitudes, habits, and reactions that will improve specific elements of your life.
That is why we can conclude that leadership is the capacity to motivate a team to achieve one goal.