Skills of An Effective Administrator
Skills of An Effective Administrator
An Effective Administrator is to maintain a collaborative environment that's enjoyable and inclusive for all employees remaining with kind, open and willing to work with others to develop to find a solution towards organizational challenges. Administrative skills comprise both hard and soft skills. They are related to run the business in order to increase it productivity. Communication and organizational skills help to boost up Managerial function of the firm. These Administrative skills are important role related with,
Office managers
Receptionists
Executive Assistants
Office Assistants
Administrative Support Positions (members)
Administrative skills apply in every position. That will help you gain a board understanding of the general skills required for management process and uplift the entire role of the firm. Some of the Administrative skills as below,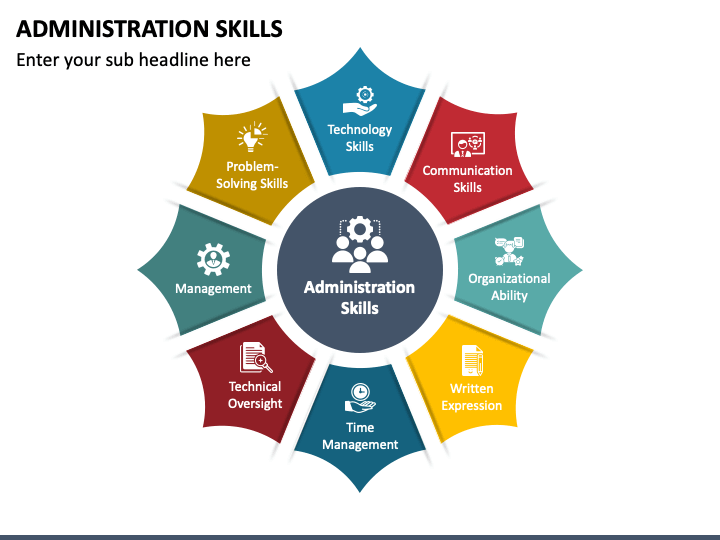 Strong Organizational Skills
Organizational skills are a best combine skill for run the administrative part of function of the entire business process. It can create multitasking in often fast-paced environments schedules.
Organizational and maintaining records, files, and databases.
Scheduling appointments and maintaining calendars
Writing memos and records dictation.
Creating email templates.
Organizing office equipment and inventory
Creating itineraries for managers.
Forward Planning.
 Communication Skills
This is a highly important administrative skills used to communicate with a large range of people with an effectively with different stakeholders. Communication within the firms differ from the communicating with the clients. Need a waste knowledge and ability to how we can convey complicated information.2.
Clarifying complex information (verbal & written)
Effective communication (wide range of people)
Deliver information in understandable way.
 Teamwork and interpersonal skills
If we bring both teamwork and interpersonal skills in one combine unit this will help to achieve business goals. And we can able to handle broad range of colleagues and clients with different departments. Helps to receive and provide constructive feedback, practicing empathy and communication well, able to keep board business goals and ability to build solid, collaborative business relationship with colleagues.
 Customer Service Skills
Set of skills helps to communicate with external clients to solve problems, understanding, and ensure customer satisfaction.
Building Customer Loyalty
Setting customer expectations
Liaising between key colleagues and clients
Compliant and problem resolution.
 Problem – solving skills
Ability to manage and find solution for complex and unexpected problems. Identify the factors that caused the problems and implement changes to mitigate future challenges.
Come up with creative problem-solving skill
Confidence in Decision Making.
Good communication (when problem arise)
Ability to identify problems & come up with best solution.
Technology and software skills
Need to be negotiable with technology. use and manage the computers and other software.
Using account software
Managing databases.
Proficiency with Microsoft Office Products (Word, Excel & PowerPoint)
Use large range &maintain multi emails (Outlook, Gmail)
Conclusion: 
An Effective Administrator is to maintain a collaborative environment that's enjoyable and inclusive foe all employees remaining with kind, open and willing to work others to develop to find solutions towards organizational challenges. These Effective Administration is combined of multi-talented skills in order to help the firm healthy. It's a chain mingle skills of Organizational skills, Communication skill, Technology and software skills, diagnosing and solution finding skills, well Customer service skills, and Team work and interpersonal skills. These different variants of skills will help and support each and every individual with in the environment and outer space to support and keep uplifting the total enterprise towards growth and financial high margin with 100%. Interpersonal and Problem-Solving Management Skill support entire firm to shine with good and healthy success.