Quick Steps for Content Development
Quick Steps for Content Development
Content is King in today's digital age. Whether you're a blogger, marketer, or business owner, creating high-quality content is essential for engaging your audience and achieving your goals. Successful content development involves a structured approach that combines creativity, strategy, and consistency. Here are 11 steps defined by Semrush to help for successful content development: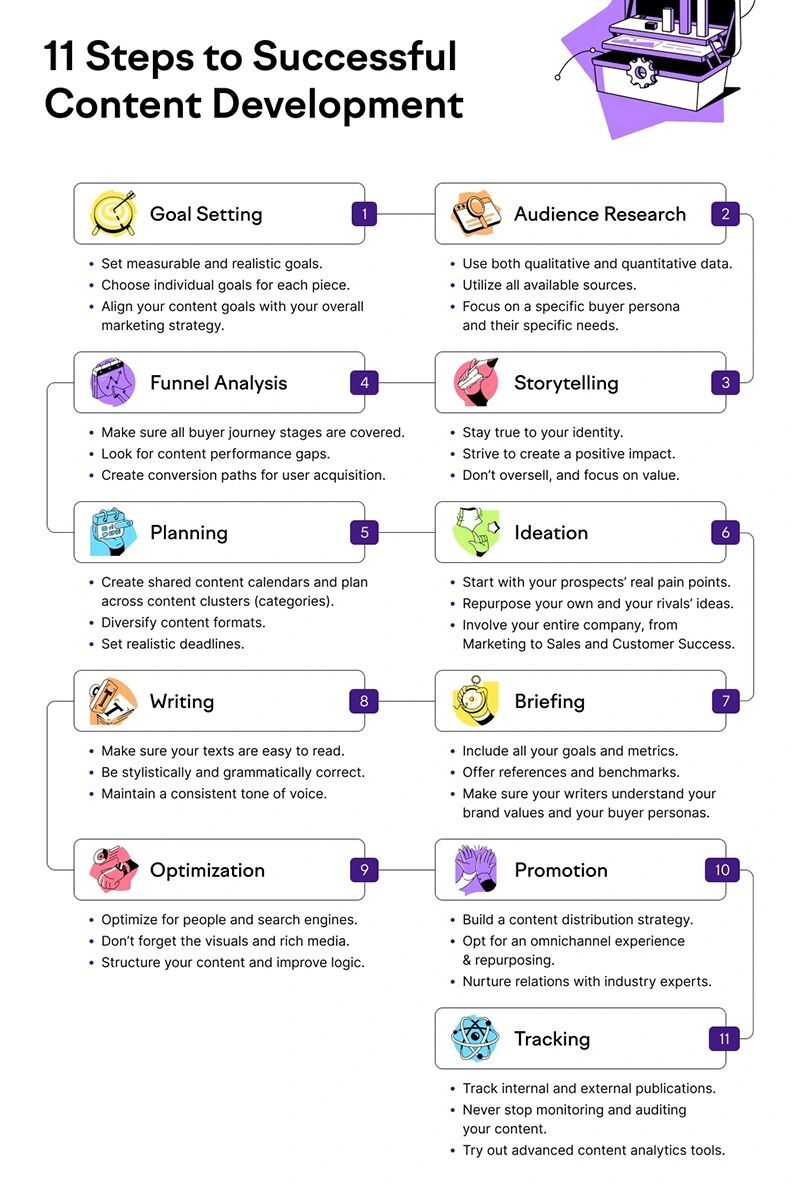 Great checklist! These quick steps can really streamline the content development process and ensure efficiency. Thanks for sharing these insights.
You are viewing 1 out of 2 answers, click here to view all answers.