Project Life Cycle-Planning, Execution, Closure, and Beyond!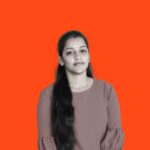 Project Life Cycle-Planning, Execution, Closure, and Beyond!
Recently I learned about project management on Coursera online learning. I wanted to share what I've learned. In this industry landscape, we handle multiple projects in our professional and personal scenarios. So we should know how can we complete the projects successfully. Keeping the Project life cycle is a great way to track your project. The project lifecycle has four major phases. The main phases of the project are initiating the project, making a plan, executing and completing the tasks, and closing the project. Let's explore one by one.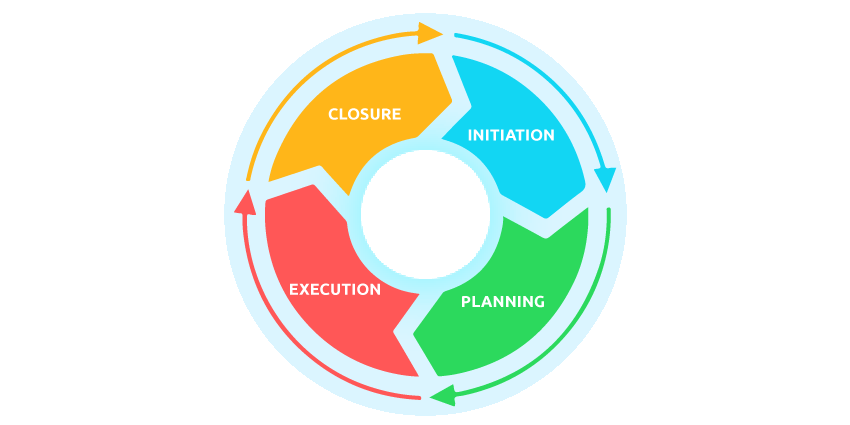 1. Initiate the project
This is a crucial part of the entire process of your project. In this phase, you will identify the budget, goals, resources, team members who are involved in the project, and other main details that impact your project. Make the details of your project clear so that you and your team can successfully complete the project. Identifying and engaging with relevant stakeholders is an important component of this initiation phase. In this phase ask questions to help set the foundation for the project. such as
Who are the stakeholders?

What are the client's or customer's goals?

What is the purpose and mission of the project?

What are the measurable objectives for the team?

What is the project trying to improve?

When does this project need to be completed?

What skills and resources will the project require?

What will the project cost? What are the benefits?
This initiation phase provides a clear understanding of why the project is being undertaken, what it seeks to achieve, and whether it is feasible and aligned with the organization's goals.
2. Making a Plan
In this second phase, you will set a project schedule, define the milestones, and create a budget. Once you plan your project process, you will easily instruct your team. That way each team member will know well about their tasks and commitments. This phase also involves a risk management strategy. The project plan helps in managing resources, following project timelines and budgets, avoiding risks, and ensuring the quality of project deliverables.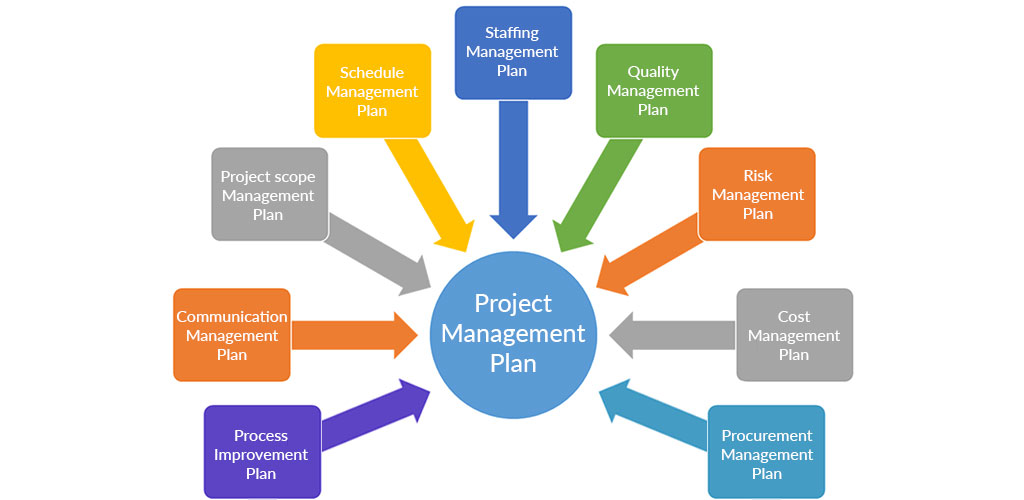 3. Execute the Project
This is the phase your project put into action. During this phase, various key activities happen. Those are resource allocation, carrying out tasks, quality assurance,communication, and issue resolution. In this phase, you can address in your process where your team needs additional training to achieve your project goal. Strong project leadership, teamwork, and a commitment to execute the project according to the set objectives and quality standards are required for successful execution.
4. Close the Project
The Closure phase in project management communication is the end of the project's journey and includes various essential tasks to ensure the project's success. In this phase, you will identify that your team has completed all of the requested outcomes and get stakeholders' approvals. This includes archiving project records, reports, lessons learned, and any other project-related documentation. Finally, take time with your team to celebrate your successes!
Each stage of the project life cycle has its own meaning and purpose. Following the project life cycle ensures that you are:
Capturing your customer's expectations.
Make a plan for your project's success.
completing project responsibilities and dealing with any challenges that arise.
Finish your project to record any lessons learned.
Definitely! It provides a structured approach to project management, ensuring that projects are well-managed from start to finish and that lessons learned are used to enhance future endeavors. Thanks for sharing these phases.
You are viewing 1 out of 2 answers, click here to view all answers.