Productivity Hacks For A Successfull Day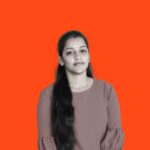 Productivity Hacks For A Successfull Day
You all are arriving at the office in the morning with the goal of doing every single thing. Such as your tasks, Presentations and Meetings.
Mostly that will happen successfully but some time that will not happen. Every day you complete your works successfully through that your productivity level automatically increase.
That time you could feel proud. That's it we all prefer in our work place or anywhere. Here I am mention some productivity hacks for a successful day.
Wake up early.
Exercise in the morning.
Eat breakfast every day.
Plan the day ahead of time.
Having a schedule will keep you on track.
Set a single goal for a day.
Create deadlines.
Schedule some self care.
Avoid multitasking.
Have a dedicated workplace.
Take time to free write.
Work in short bursts.
Do not be afraid to say "No"
Take a regular break.
These are the tips you could follow on your daily routine for boost your Productivity. It will help to You.