PPC Advertising Strategies For Successful Campaigns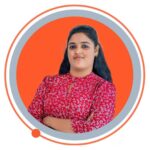 PPC Advertising Strategies For Successful Campaigns
What is PPC ?
PPC or Pay-Per-Click is an online advertising method that pays to advertisers, each time they click ads. Commonly it's used in search engine advertising like Google ads. PPC assists in a cost effective way to gain traffic to websites.
Here I'm sharing some key elements for a successful PPC campaign :
Keyword Research: Identify the keywords that related for your business
Compelling Ad Copy: Use strong verbs and highlight unique and text
Landing Page Optimization: Optimize PPC's landing pages through looking speed and clarity.
Budget Control: Set daily or monthly budget boundaries for spending.
A/B Testing: Testing the ad by different variations.
Conversion Tracking: Ensuring monitor results
Ad Extensions: Using website links and more.
Negative Keywords: Avoid including non related search terms.
Geo Targeting: Concentrate the specific locations only.
Quality Score: Enhance ad quality to achieve best rank.
Ad Schedule: Increase hours of ad display hours
Remarketing: Target previous visitors for better conversions.
Mobile Optimization: Design ads to enhance for mobile users.
Competitor Analysis: Study and adapt to industry rivals.
Ongoing Optimization: Your campaigns are augmenting continuously.
Your PPC advertising efforts can benefit greatly from these key elements and share your valuable ideas to improve PPC Advertising.
Successful PPC advertising campaigns require careful planning, continuous optimization, and a data-driven approach. By implementing these strategies and staying informed about changes in the PPC campaign, businesses can make the most of their PPC investments and achieve their marketing goals. Thanks for sharing this insight.
You are viewing 1 out of 2 answers, click here to view all answers.