On Page SEO Checklist – Simple steps!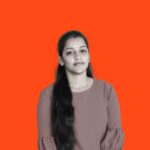 On Page SEO Checklist – Simple steps!
Optimizing your SEO content is crucial for improving its visibility and ranking on search engines. Here's an elaboration of a checklist that you can use to ensure your SEO content is fully optimized.
1. Add the keyword in your URL
URL is the crucial point so keep it simple and memorable.
2. Keep your URL short
Make your permalink simply the keyword.
Avoid long URLs that are hard to remember.
3. Put the keyword at the front of the title tag
Edit the title tag that the keyword is in front of.
If the keyword is "Fully funded scholarships", make your title tag Fully funded scholarships for International students.
4. Include the keyword in the meta description
Include the keyword or synonyms in your meta description. It helps to improve CTR (click-through rate)
5. Use the keyword in 1st sentence
Include your keyword in the 1st sentence of the page or blog. Let the reader know they're in the right place.
6. Put keywords in H1, H2, H3
Including your keyword in H1 and H2 tags helps search engines understand your content's main topics and structure.
7. Optimize images / Alt tags
Your images should have an Alt tag that describes your image. It helps to google easily understand.
8. Add 5 internal and external links 
Link the external links can bring the backlinks and credibility to your website.
Internal links give "Link juice" to pages you want to rank better.
9. Ensure mobile responsiveness
Mobile responsiveness makes your content accessible to a broader audience.
10. Avoid keyword stuffing
Don't overuse your keywords.
11. Use Bullet points & numbered lists
Break up larger blogs of text with easy-to-read bullet points & numbered lists.
12. Eliminate large paragraph
Keep the paragraphs to 2-3 lines.
13. Add relevant CTA offers
Relevant CTAs encourage users to take specific actions, such as clicking a link, downloading a resource, or signing up for a newsletter.
14. Include real experience & Stories
It will level up your on-page SEO.
15. Test & improve website speed.
Faster website speed results in a better user experience.
Using this SEO checklist will ensure that your content is optimized for the highest reach and search engine rankings.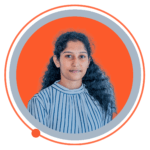 Hi Keerthiga, absolutely agree with you! Optimize every point you've highlighted in the SEO checklist is crucial. optimizing SEO checklists, it's not just about creating content it's about making sure it's easily discoverable and ranks well on search engines. This checklist serves as a valuable guide to maximize reach and achieve top-notch search engine rankings. Thanks for sharing these essential insights!
You are viewing 1 out of 2 answers, click here to view all answers.