Next Big Update – November 2023 Core Update
Next Big Update – November 2023 Core Update
Google has announced the November 2023 Core Update, marking the second major update in as many months. This is the fourth biggest core update for this year. This underlines Google's ongoing commitment to refining the search experience and delivering top-notch results to users.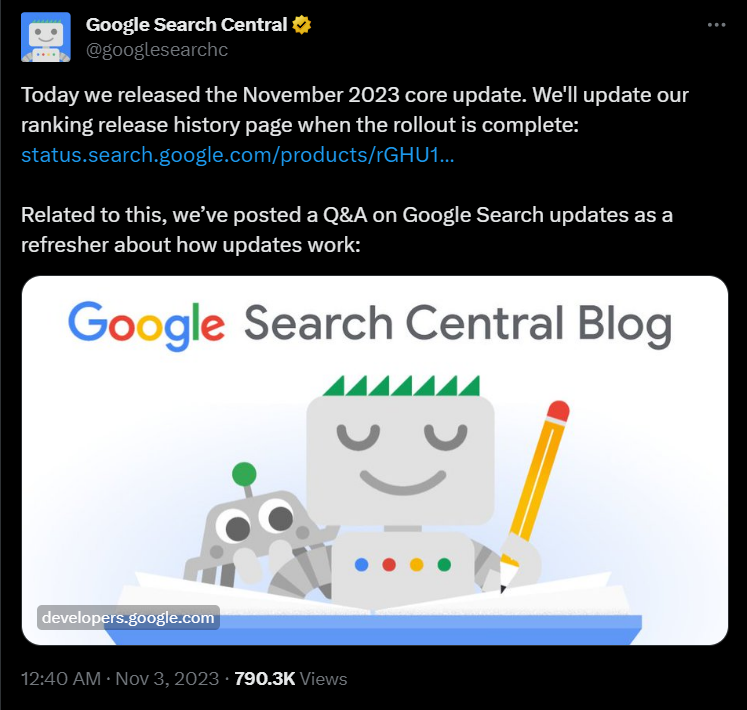 Check out their Q&A on Google search results to know more about the update
Exciting news! Core updates are crucial for maintaining the quality of search results.I'm curious to see what changes the November 2023 Core Update will bring and how it might affect website rankings and SEO strategies.
You are viewing 1 out of 1 answers, click here to view all answers.