New Update to Google Search Console – Video Indexing Report
New Update to Google Search Console – Video Indexing Report
Google has recently updated the Google Search Console video indexing report with daily video impressions and a sitemap filter. This report will provide a comprehensive report for content creators and publishers on how their video is performing better on search engine results.
Video Impressions
This new feature enables to analyze the video performance by adding daily impressions which are grouped by page which means if the same page appears multiple times in a single search results page is counted as one impression to the video indexing report.
Sitemap Filter
This new feature has filter to show only video pages included in the sitemap and helps the webmasters and content creators to focus on the video pages that are most important to them. This is available to all report features; charts, chart totals, issue list,s and exports.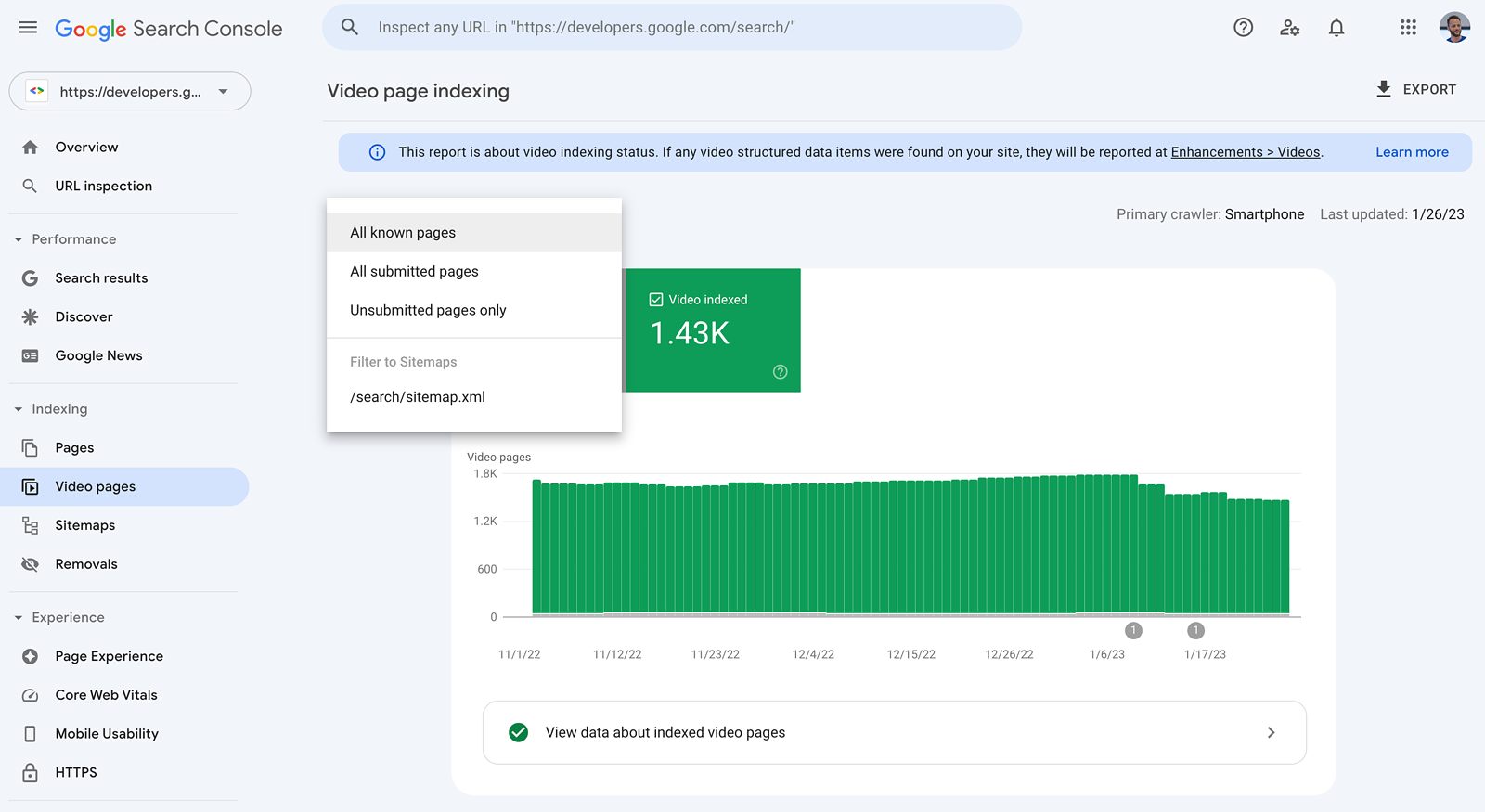 These new feature helps you to perform better in Google search results and helps you to find ways to improve and show in serach results.