Navigating Keywords Research with Bard AI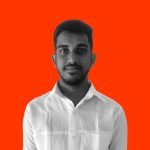 Navigating Keywords Research with Bard AI
Discover the magic of Keyword Research with Bard AI! 🚀 It's like having a super-smart friend to help you find easy-to-rank words.
First, pick what you're into—that's your niche. If you're unsure, ask Bard for advice. Then, head to Google Keyword Planner to grab a bunch of keywords. Bard can do this for you. Just say, "Give me 25 must-have keywords about [Your Niche] with Keyword Planner Volume 0-100, USA, September 2023."
Bard hands you a list of keywords—cool, right? But there's more! Organize these words to make writing your articles a breeze. Think of it like making a map of your ideas and putting similar ones together.
Source: Internet
Hi Nimesh, I simply tried your hacks and its working with good results. Thanks for sharing
You are viewing 1 out of 1 answers, click here to view all answers.