Link Quality vs Quantity in SEO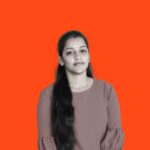 Link Quality vs Quantity in SEO
It's necessary for website owners and digital marketers to understand the specifics of the link quality and quantity in SEO.
Link Quantity : The huge number of backlinks referring to your website is referred to as link quantity. As search engines used to view more links as a symbol of authority and relevancy, it was originally the primary goal of SEO efforts.
Link Quality : The significance for getting high-quality, relevant, and authoritative backlinks is highlighted by link quality.
Modern SEO best practices prioritize link quality over quantity.
Benefits of Quality back links
The authority and trustworthiness of your website are increased by links from reliable websites.
Links to other websites that are relevant to your material provide its context and applicability.
Quality links frequently result in a better user experience because they help users find useful information.
By producing useful, shareable content and building honest connections with others in your field, you may frequently get quality links naturally.
If link quantity may have before been the most important SEO measure, link quality is now the primary focus. For the long-term SEO health and reputation of  website, quality backlinks from reliable, useful websites are more important.
While both link quality and quantity have their place in SEO, quality should be our primary focus. It's not just about getting as many links as possible but about getting the right links from trustworthy sources that enhance our website's authority and relevance in our niche. Thanks for sharing this insight.
You are viewing 1 out of 1 answers, click here to view all answers.