Latent Semantic Indexing (LSI) Keywords
Latent Semantic Indexing (LSI) Keywords
LSI stands for Latent Semantic Indexing. Latent Semantic Indexing refers to keywords that are closely related to the keyword you're targeting. These LSI keywords offer benefits when it comes to SEO and enhancing user experience. By including LSI keywords in your content, you can help search engines understand what your page is about and make it more likely to appear in search results for relevant queries.
Here are some additional tips for using LSI keywords:
Use a variety of LSI keywords throughout your content.
Ensure that the chosen LSI keywords are relevant both to your keyword and the overall topic of your content.
Don't overuse LSI keywords or they will lose their effectiveness.
Use LSI keywords naturally within your content to maintain a spammy tone.
By following to these tips you can use LSI keywords to improve the visibility and ranking of your content, on search engines.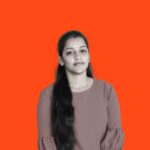 Your explanation of what LSI refer for and importance in SEO is short and easily understood. Thanks for sharing! LSI not only helps with SEO but also contributes to a more informative and engaging user experience, making it a key element of your content optimization plan.
You are viewing 1 out of 3 answers, click here to view all answers.