How to Start Keyword Research? – 10 Step Checklist
How to Start Keyword Research? – 10 Step Checklist
Business owners often think about how to create content that drives traffic. It can be simply answered by doing proper keyword research. In my point of view Keyword research is a core part of SEO optimization if it's processed in a proper manner. Instead of starting keyword research first, we have to focus on these three checklists;
Understand what's important for the business – What goods and services are most important to grow?
Identify your ideal customers and understand their painpoints.
What are your product strengths?
After identifying the above, start your keyword research with these simple checklists;
List down 25+ keywords/topics – Write the keywords based on customer painpoints, what benefit your product delivers to the customer
Uncover the trending topics/keywords of your competitors
Add additional keywords using GSC data, auto suggestions, people also ask results
Analyze your keyword potential
Study top-performing pages
Finalize your keyword list by answering the following questions

What's the traffic potential?
What's the traffic value
What's the level of effort required
What's the intent?
Does your product deliver solutions for their painpoints

Its ready – create a strategy and execute
Now it's all set to build content that drives huge traffic , let me know your way of conducting keyword research in comments.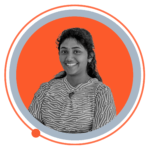 Hello Verginiya, These processes, together with the answers to these key inquiries, can help entities develop a well-informed keyword research that is used an important component for content that generates meaningful traffic. All things considered, your method is thorough and successful for anyone who in SEO. thanks for your sharing this information.
You are viewing 1 out of 2 answers, click here to view all answers.