How To Start A Conversation
How To Start A Conversation
Starting a conversation can sometimes feel intimidating or challenging, especially when meeting new people or in unfamiliar situations. However, by following a few simple tips, you can confidently initiate conversations and foster meaningful connections with others.
Ask questions that get the other person talking
Do more listening and less talking
Don't engage with a victim mindset
Know your boundaries
Accept vulnerability
Keep it simple
Be present
Remember, everyone has a story to tell, and by engaging in meaningful conversations, you can foster connections, broaden your horizons, and create memorable interactions. So, take a deep breath, be confident, and start a conversation today.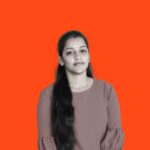 Great tips for starting conversations! being a good listener can create engaging interactions.
You are viewing 1 out of 1 answers, click here to view all answers.