HOW TO MASTER YOUR THINKING PROCESS.
HOW TO MASTER YOUR THINKING PROCESS.
Your thinking process shapes your beliefs, attitudes, and actions, ultimately determining the direction of your life. To achieve success and happiness, it's essential to master your thinking process. By mastering your thinking process, you can make better decisions, improve your problem-solving skills, and achieve your goals effectively.In this guide, I will share seven practical ways to do so,
1. Always start on a positive note.
2. Don't dwell in the past it causes depression
3. Don't overthink about the future it causes anxiety and curiosity.
4. Live in the NOW because the present builds the future.
5. Think like you depend on it.
6. Don't negotiate with yourself over putting your ideas into action. It invites procrastination.
7. Have clarity of what you want always.
you can improve your thinking process and achieve greater success and happiness in life. Some of the key points to keep in mind include starting on a positive note,  living in the present moment, thinking like you depend on it,and having clarity about what you want. By consistently practicing these habits, you can master your thinking process and achieve your goals more effectively.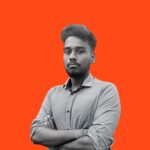 First of all, thank you for the tips. These tips are so helpful to every guy's personal life. especially for me, I am an overthinking guy in my personal life. Many times I struggle with it.so, I'll try to stop overthinking
You are viewing 1 out of 1 answers, click here to view all answers.