How to get FREE certification exam in programming for Beginners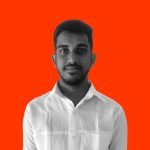 How to get FREE certification exam in programming for Beginners
In this decade, coding is being a trending among people. Most of computer scientists forecasted, in future programming will be a life skill. It is happy to see young students moving to learn coding since his/her childhood. There are special computers also produced for children to learn coding. Kano is one of popular PC based on Rasberry-Pi.
Apart from that, here I would like to give this website which name is "SoloLearn" which we can get a valid certificate for every programming langauge. It's Free! But NOT Free! It's free from financial side. But, it not free from knowledge side. That means, we need to spend our knowledge on exams to get this certificate. In social media, lot of people have shared their SoloLearn certificates in their beginner time.
So, you also can try today!
Link: https://www.sololearn.com/
Thanks…
-Nimesh Heshan