HOW TO EARN SELF RESPECT
As human beings, feeling respected and having self-respect is a founding need. When we lack it, we feel incomplete. True self-respect doesn't come from others, or material possessions, or temporary successes. Rather, it comes from within and requires dedication and hard work. Here we look at five key tips that can help you earn the self-respect you deserve and need in life.
1) Do hard things daily
2) When you say you're going to do something, do it. Even when it's hard as hell.
3) Get control of your emotions
4) Stop quitting when it's hard
5) Shine a bright-ass light on all of your positive qualities. You've got to look for the good things to see them.
Self-respect is something that you have to earn. You don't get it by asking for it or by doing easy things. You earn it by doing hard things and by keeping your promises, even when it's hard. You also have to get control of your emotions and stay positive. Lastly, you have to keep going even when it's tough. If you can do all of these things, you will start to earn self-respect.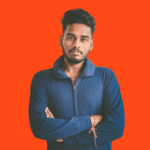 Great Tips are in this question, these tips will help me and others
You are viewing 1 out of 1 answers, click here to view all answers.