How To Do an SEO Competitive Analysis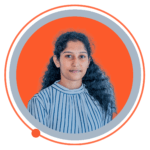 How To Do an SEO Competitive Analysis
SEO competitive analysis is a process of analyzing the strengths and weaknesses of your competitor's websites in order to gain an understanding of what strategies they are using to rank higher in search engine results pages (SERPs).
Steps to do an SEO competitive analysis
To begin, identify your competitors: These can be individuals, businesses or entire industries. Once you have identified your competitors, analyze their SEO strategy and tactics.
Analyze competitor's content:
Look at their websites and see how they present information on each page. such as their top headlines, image, and What kind of internal links they have on their site. This information will give you an idea of how they are ranking on search engines.
Analyze competitor's social media presence:
How much activity are they having on social media sites like Facebook, Twitter, LinkedIn and, find out how many followers they have on each platform and what posts people are sharing that link back to them
Analyze the keywords:
Find out what your competitors are doing by searching for the keywords you want to rank for. You can use Ahrefs' keyword explorer tool to see which keywords they're currently ranking for and what links they're getting from other sites.
Analyze their on-page optimization:
on-page optimization" refers to all actions that can be made directly on the website to raise its ranking in the search results. Look at their Meta title description and word countings and write your meta description between 155 to 160 characters.
Analyze their Backlinks:
You should have an idea of where they rank for keywords, You can use Moz, Semrush's Backlink Explorer tools to quickly scan through the top 50 pages in your chosen niche and see what sites are linking to them.