How do you promote a blog website?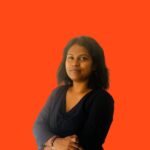 How do you promote a blog website?
Most people use search engines to ask questions to find solutions. According to Ubersuggest, 8.1% of all searches on Google are questions.
So we can search for questions that people ask for a particular query and note them down for further research. Then, by searching them on Google, we can refer to the top 3–5 articles to see their content to structure the content of our articles. How do we promote them to get the most traffic, apart from using paid ads?
It involves writing and publishing articles on someone else's website. It creates brand awareness and drives traffic to your website (referral traffic). The website owner can gain perspective on your audience. How do we find a website that facilitates guest posting?
Google searches itself. For example, type "keyword" accept guest posts on Google search, where results appear showing the possibilities of websites available.
You can know the competitor's backlinks using tools like 'Open Site Explorer' and check their blog posts. For example, type 'your competitor's domain' – 'your website domain "guest post"
Social searches will also help in finding a website that offers guest posting. Try Twitter's search for guest posts.
MyBlogGuest is a community of guest bloggers where you can search for blogs accepting guest posts or where you can inform others that you are looking to write guest posts on a particular topic.