How do you know if your site is penalized by Google?
How do you know if your site is penalized by Google?
Google search console is providing an option to Detect manual penalties, On a healthy website, you can see a statement saying everything is fine. here is the sample snapshot.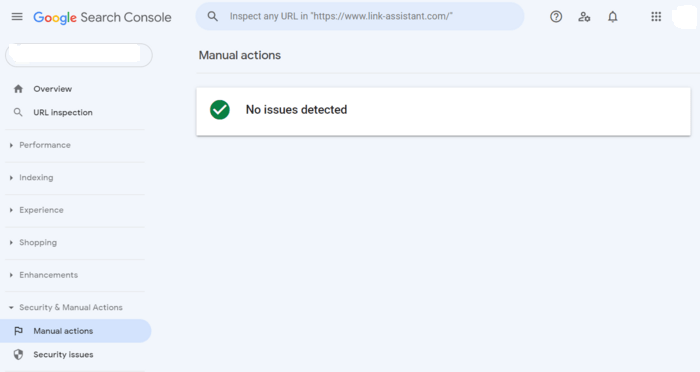 Your bad luck, if your site may be paralyzed and you'll see the red penal notice stating what issues have been detected. here you can see the example: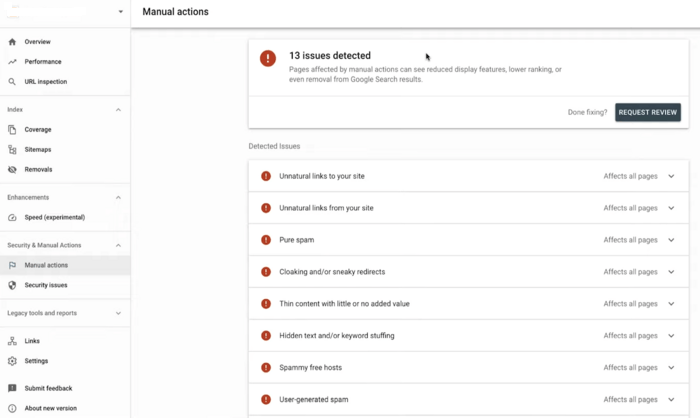 The problem can occur because of the following reasons such as keyword stuffing, paid links and auto-generated content or anything that has been added to pages on the purpose to manipulate the rankings.
So now you may have a question how long it will take to recover from a Google penalty? actually recovering your site from the manual penalty, it depends on each particular case, it's so difficult to fix it. It may take from a couple of weeks to several months for a site to recover. by the way we can't give the accurate timeframe to recover your site.
In the Console, the penal notice always giving some hints what kind of issues your website having and in which way they violate Google's Search Essentials (formerly Webmaster Guidelines). However, SEO experts need some time to investigate them and find out a solution. once we found the reason, we need to submit a request to review the sanctions in the Search Console for that it will take some time for Google to consider the request, but it is better to make it simple. A good request the followings:
Explains the issues precisely
Describes the steps you've taken to fix them
Shows the outcomes of your efforts
Finally, the Console will give the review status to let us know whether our request is considered and the penalty is revoked or not.
Do you want to clarify anything further feel free to reach me out.