How can workplace health be improved for employees?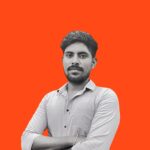 How can workplace health be improved for employees?
To retain a productive workforce and lower the risk of employee illness or injury, the workplace must improve employee health. The following actions can be made to enhance employee health at work:
Promote physical activity by offering gym facilities or setting up exercise sessions to nudge staff members toward exercise during working hours. Encourage employees to move over the course of the day and take breaks from sitting.

Provide wholesome food options Provide wholesome food options at work, like whole grains, fresh fruits and vegetables, lean protein sources, and lean meats. 

Encourage staff members to take breaks for their mental health throughout the day. Employee stress management tools like mindfulness apps, meditation spaces, or counseling services should be made available.

Encourage employees to take breaks and maintain a good work-life balance by promoting it. Offering flexible work schedules, home office possibilities, or providing mental health days can accomplish this.

Teach your staff about healthy habits: Teach your staff about healthy habits including correct ergonomics, staying hydrated, and stretching exercises. To reduce workplace injuries, offer instruction on how to operate equipment properly.

Make the workplace smoke-free through enforcing a no-smoking policy and motivating staff to stop smoking. Provide programs to help smokers quit, and make it obvious that smoking is not permitted at work.