How can we solve "SQLSTATE[HY000] [1045] Access denied" issue with Laravel
How can we solve "SQLSTATE[HY000] [1045] Access denied" issue with Laravel
How can we fix: SQLSTATE[HY000] [1045] Access denied for user 'root'@'localhost' (using password: NO) (SQL: select * from `sessions` where `id` = zuG54ghzLhCLCHeHHgKeqrxFrX1dzlwX8QpqMiz2 limit 1) issue in Laravel.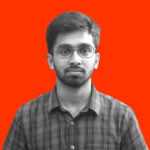 Hi Saadh,
Please check this article this may help you out.
https://stackoverflow.com/questions/58233866/sqlstatehy000-1045-access-denied-for-user-rootlocalhost-using-password
You are viewing 1 out of 2 answers, click here to view all answers.