How can I easily prepare for powercut schedules? (Sri Lanka)
How can I easily prepare for powercut schedules? (Sri Lanka)
All you have to do is download the official CEB care App and get yourself registered out there. For that, I recommend you guys to have an eclectic board receipt in hand to ease up registration for yourself and now you can view navigate to interruption calendar are and view the upcoming interruption schedule and get yourself prepared.
Here are the download links for you.
Android: https://play.google.com/store/apps/details?id=com.ceb.lk.cebcare&hl=en&gl=US
iOS: https://apps.apple.com/lk/app/ceb-care/id1467203111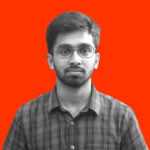 Good one Saadh, Much indeed tips during this unpredicted situations.
You are viewing 1 out of 2 answers, click here to view all answers.