Google's John Mueller Gives Tips To Improve PageSpeed Insights Scores
Google's John Mueller Gives Tips To Improve PageSpeed Insights Scores
Google\'s John Mueller has provided valuable tips on enhancing website performance and addressing challenges related to Google\'s PageSpeed Insights (PSI) tool. In response to a Reddit discussion, where a user struggled to improve PSI scores despite significantly reducing image and video file sizes, Mueller advised conducting tests on individual elements. This involves placing a specific element (e.g., an image or video) on a no-indexed test page to isolate and assess its impact. If the test page performs better than live pages, it suggests other factors are limiting speed. In such cases, optimizing the remaining issues may help. Additionally, Mueller highlighted that extensive work may not be necessary if page speed is already reasonable. These insights emphasize the importance of incremental testing and patience in optimizing website performance and PSI scores. Click here to learn more.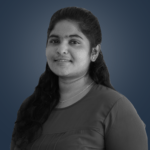 Dear Nigetha,
Thank you for providing this information. Optimizing PageSpeed Insights evaluations is necessary for both search engine ranking and user experience. Page Speed Insights users can improve their rankings and load speeds by following this suggestion.
Of course. Improving PageSpeed Insights scores is crucial for a better user experience and search engine ranking. His recommendations on PageSpeed Insights can help site owners achieve faster load times and better rankings.